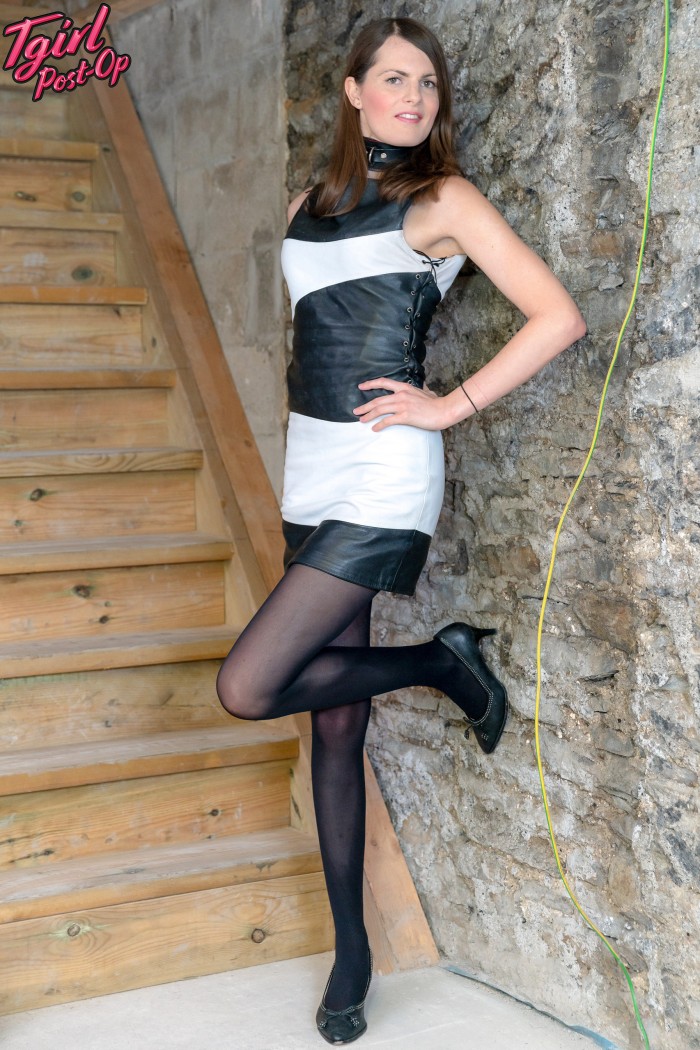 Bonnie Brown
Birthday: 13th January
Location: London, England

"So I'm 27 was born in Plymouth,Devon. I spent half my schooling in Plymouth and the other half up in Rainham,Kent. I was very quiet and shy with no confidence or friends when I was younger and moved quite a lot from school to school.I was heavily bullied from start of school till the end and really struggled with education in general. Also was dealing with my mum and dad splitting up and deciding who to live with.

I had a few part time and full-time jobs before then joining the army 8 days before my 18th birthday for 2 and a half years which was one of the toughest things I've ever had to get through but because of my natural determination to not let life break me I pushed through even after being backsquadded. I knew from the age of 5 something wasn't right with my body and was very very jealous of my sister. I didn't know it at the time but I was very jealous of her because she was born a girl and I was too young to understand what was wrong . In the forces I was struggling with my gender and the education side. In the end they had to let me go due to my breakdowns on courses as I was no longer of any use to them. Once I had left I spent time in an ex army hostel and then volunteered to work voluntary for 6 weeks full-time. Due to my attitude,determination and hard work I was given full-time employment. It was at this job I saw people passing away daily which made me think more about where my life was heading and that life was simply too short not to be myself so began my plan to transition .At the age of 22 after I'd gathered enough confidence in myself I notified my manager and came in as a female the next day. I had to deal with a lot of stigma and many were against me. However because of how open and honest I was to questions most of those against me changed there negative views about me to a more positive one.The first year was very difficult as I was still growing out my hair. After the 6 month point I went on hormones - that's when those around me started to see major changes .

From there those that were once against me could physically see that I should have been born female to start with. I always had a very feminine face and frame but the hormones were extremely effective on my body

First thing I noticed was my boobs and nipples starting to grow, then my boney bum became a lot bigger along with my hips.

At the 18 month point of my transition I was asked on whether I wanted the surgery of which I said yes as I hated having boy parts and knew I'd be a lot happier as a post op.

I had my gender reassignment surgery September 2015 and will never forget the happiness I felt after the surgery on day two when I walked to the mirror and looked down. Pure happiness overwhelmed me and began crying with joy that I'd finally reached my goal!

I never had any body confidence before the op but now after the op my confidence, self esteem and joy within myself sky rocketed and as the years have passed the more confident and happier I've become.

I have not spoken to my dad,step mum,step sister or two step brothers for close to 6 years now as I was pretty much disowned as soon as they found out - but I'm not mad at them and can't expect everyone to support me. I do have huge support from my mum, nan and grandad and have even patched things up with my sister now so things are going pretty well. Since getting the surgery I have also gained many decent friends which is something I never really had before.

I have been active in the bdsm scene for almost 8 years and find those in the scene to be far more friendly, accepting and kind to transgenders than those outside the scene as many from have also been shunned by society and are far more open minded and accepting of individuals who are expressing themselves as who they really are.

Exploring on the bdsm scene is amazing I will never get bored as there is simply tons of kinks to explore - even now I have not done half of the kinks on my to do list!

I'm a huge leather fetishist, enjoy attending bdsm clubs,doing bdsm filming, modelling, clubbing, swimming, running, shopping, quiet nights in and hanging out with friends

I'm now living in London, close to my full-time job and now owned by a pro dominatrix Mistress Paris which was another one of my end goals as now filming alot of bdsm clips and being her slave in the videos"