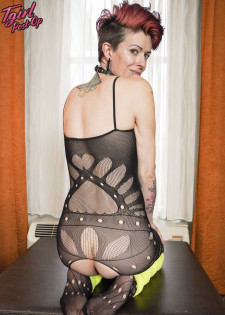 I see so many models, who once they get the corrective surgery feel like they shouldn't be using their ass any more. Pith and tosh! If it feels good, and you've got the holes, then use them! Evie has never been afraid of showing what she enjoys and after playing with her smooth vagina, getting herself worked up, she pulls out a thick dildo and loves the feel of it penetrating her anus. Another great shoot of this super sexy model.
29th Mar 2023
15:44 HD Video
& 118 Photos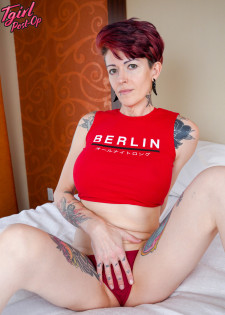 I love a little Evie Eliot - since she started on Tgirls.xxx in 2014, I always thought she had her own unique look - both classy, alternative and super sexy, and now she's more on the MILF (actually Soccer Mom), that just adds to her attractiveness. Another lovely shoot from Radius Dark who knows just how to get the best parts of Evie - from that sexy face with the cheeky smile, to that sexy vagina and ass, which are cheeky also! Lovely shoot from a model who knows just how to show herself to the camera.
8th Feb 2023
15:24 HD Video
& 93 Photos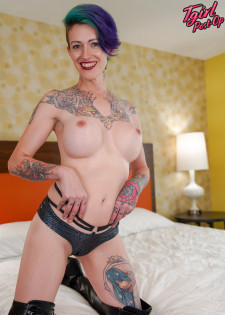 Evie Eliot is ready to heat up her second appearance here on Tgirl Post-Op HQ! She looks so hot in her matching leather lingerie and boots as she stands beautifully in the bedroom. And so the sexy fun begins - she grabs her dildo not just one but two and slides it inside her pussy and ass giving her the most sensual feeling anyone can ever have. She is the best!
23rd Jul 2020
15:31 HD Video
& 107 Photos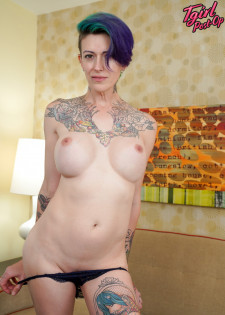 Evie is back here on Grooby HQ and she got something that she can't wait to show you. Check her out showing off her lovely pussy for the first time for us, on the couch. She also had new huge titties for you as well. Watch her as she plays with her tits and then fucks her pussy with her glass dildo. God damn Evie!
9th Jul 2020
15:15 HD Video
& 102 Photos